Dental Nook at Red Rock Canyon
Book Online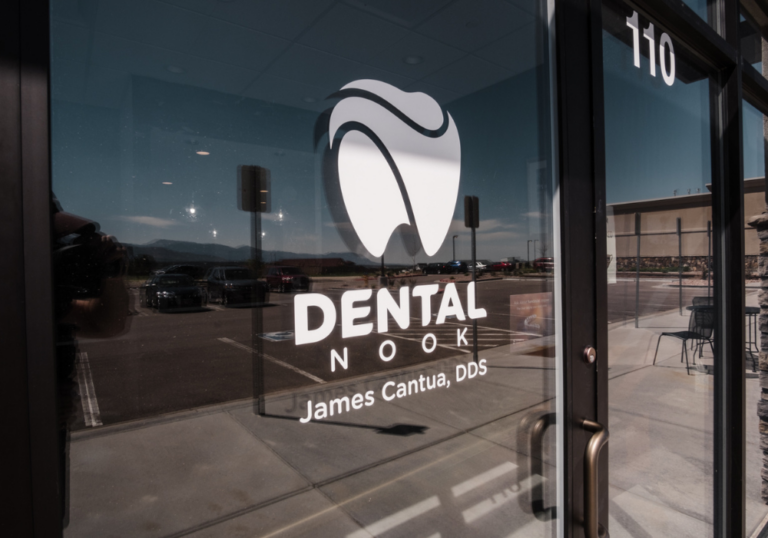 Dental Nook at Red Rock Canyon
3113 W. Colorado Ave
Colorado Springs, CO 80904
View Map
Hours
Monday: 7:00 am - 3:00 pm
Tuesday: 7:00 am - 3:00 pm
Wednesday: 10:30 am - 6:00 pm
Thursday: 10:00 am - 6:00 pm
Friday: 8:00 am - 2:00 pm
Phone
Email Address
Your Family Dentists in Colorado Springs, CO
At Dental Nook Red Rock Canyon, we place our patients at the heart of everything we do. Our primary goal is to establish a serene and contemporary dental office where exceptional care and patient comfort take center stage. We understand that some individuals may experience apprehension when it comes to scheduling checkups or undergoing necessary treatments. However, we are dedicated to eliminating any fears or concerns our patients may have.
Our mission is to empower each patient by providing them with the necessary tools and exceptional care required to achieve optimal dental health. We firmly believe that everyone deserves a healthy and beautiful smile, and we are committed to assisting our patients in attaining their oral health goals. Whether it's routine checkups, preventive treatments, or specialized procedures, we are here to support and guide our patients every step of the way.
Call Our Office Today
Meet Your Dental Nook Doctors
Dr. James Cantua
Dr. James is excited to be in Colorado Springs and to treat the many wonderful patients in the area. It is Dr. James's hope to contribute to the community by providing compassionate care for all of his patients.
Dr. Lucas Castillo
He is always excited about the future and looking to learn more about the technical aspects of dentistry, even though he is already an expert in the field.
Dental Services at Dental Nook Red Rock Canyon in Colorado Springs, CO
Words can not express how amazing everyone truly is in the office. Dr. Castillo is a genuinely caring person. The way he trains his staff with open arms and no judgment to how he treats all patients with love. Thank you so much for going above and beyond for my entire family.
- Derrick B.
The whole staff was very friendly and helpful and all are very professional, Dr. Cantua is super nice and has excellent dental skills. Looking forward to my next visit.
- Joseph A.
The staff is always professional and I enjoy going to the dentist now because it is such a good experience. I am no longer afraid of going to the dentist. The doctors listen to my fears. I also appreciate all the new technology. I know I am in good hands when I am going to Dental Nook.
- Lynette H.
I have been going to Dental Nook since it opened and I don't want to go anywhere else. Every person I have interacted with there is kind and welcoming. It's always very clean and on time. I trust Dr. Cantua completely, he is so passionate about dentistry and I know he only wants what's best for my teeth.
- Shane P.
I never leave reviews, but the care I have received at Dental Nook has been amazing. I have anxiety when it comes to dental work, and the staff here has done a great job of making me feel comfortable. They communicate well, are reasonably priced, and do great work. I would recommend them to anyone looking for a new dentist!
- Tracy V.
Affordable Dental Care For You & Your Family
At Dental Nook at Red Rock Canyon, we strive to provide you with the quality dental care you need without breaking the bank. We accept most major insurance providers and offer multiple financing options so you can receive the care you need. Each Dental Nook location offers the same convenient payment options including insurance, dental membership plans, and third-party payment plans. No need to worry about hidden costs or fees, as we will discuss costs and payment options before you begin any dental treatments. Follow the link below to visit our Dental Nook Financial page to learn more.
Financial & Insurance Information