Dental Nook
2 Colorado Springs Locations
New Patient
Special
We are thrilled to welcome new dental patients to Dental Nook and offer this great new patient special. This offer includes an exam and x-rays all for $79. To make an appointment, please use the link provided below or call our dental office!
Book Online
New Emergency Special!
We are excited to offer an emergency exam special for $79 it includes an exam and x-rays.
We are also proud to offer snap in dentures, give us a call to schedule your consultation today!
Schedule A Consultation
Emergency Dental Services
Have an emergency? We provide emergency dental services and always keep time available in our schedule for same-day appointments. Get the relief you need with just one call.
I Have A Dental Emergency
Your Trusted Dental Care Partners
At Dental Nook, we prioritize providing compassionate care to our patients, fostering a strong sense of community, and nurturing our dedicated team. Our team consists of highly skilled dental professionals who utilize state-of-the-art technology, ensuring that your experience is both comfortable and convenient. We take pride in creating a supportive, dynamic, and enthusiastic team culture, which allows us to leverage our personalities and talents to provide exceptional care for our patients. By consistently earning the trust of our patients and community, we strive to continually deliver our best possible service to you. Come and discover personalized care at Dental Nook, where we prioritize the importance of your smile above all else.
Learn More About Dental Nook in Colorado Springs, CO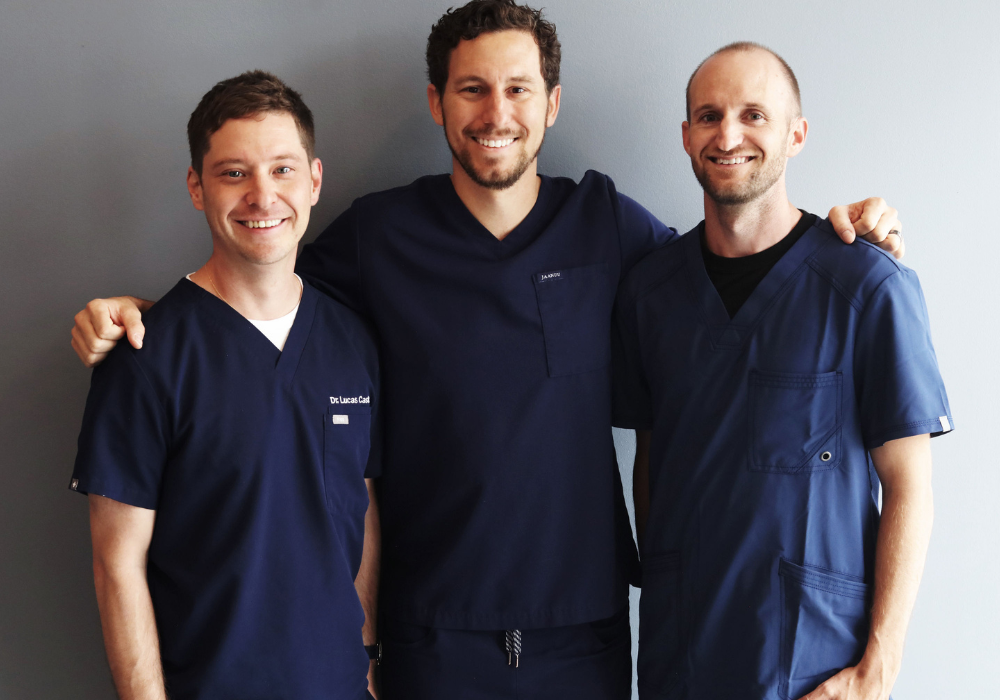 Insurance Providers
At Dental Nook, we understand the importance of quality dental care that fits within your budget. We are committed to making dental care as accessible as possible for our patients. That's why we are happy to submit insurance claims on behalf of our patients, even if we are not in-network. We recommend that you reach out to your insurance provider to discuss your coverage and any out-of-network benefits you may be eligible for. We understand that navigating insurance can be confusing, and our team is here to help. We will work with you to understand your insurance coverage and help you maximize your benefits. If you have any questions or concerns about insurance, please don't hesitate to reach out to our office. We are here to help you achieve the smile you deserve, regardless of insurance coverage.
More Financial Information
Alternative Payment Options
At Dental Nook, we understand the importance of affordable dental care without compromising quality. That's why we are dedicated to providing you with top-notch dental services that won't break the bank. We believe that everyone deserves access to the care they need, which is why we offer flexible external financing options tailored to suit every budget. If you do not have dental insurance at this time, you can always pay with our third-party payment provider CareCredit, Proceed Finance, or Sunbit. You can also become a member of our in-house membership plan. Rest assured that our primary goal is to help you receive the necessary treatments without placing undue strain on your wallet. Your oral health and financial well-being are equally important to us, and we are here to support you every step of the way.
External Payment Plans
Our Membership Plan
High-Level Dental Practices.
Patient-Centric Approach.
At Dental Nook, we believe that modern dental procedures and equipment can have a dramatic impact on the outcome of your smile. We utilize the latest dental technologies to provide our patients with the most up-to-date treatments available. We also recognize the importance of listening to our patients and helping them choose the best treatment option to fit their needs. While we offer a wide variety of dental services, we specialize in smile makeovers, dental implants, wisdom teeth removal, full mouth reconstruction, and TMJ disorder. Regardless of the treatment, our commitment to excellence and our passion for improving the health and beauty of your smile is what sets us apart.
All Hands Dental Assisting School
At All Hands Dental Assisting School, we know what it takes to enhance our students' education. Our unique approach to learning and top quality faculty makes All Hands Dental Assisting School more than just a physical School of Dentistry – it's a life experience.
Words can not express how amazing everyone truly is in the office. Dr. Castillo is a genuinely caring person. The way he trains his staff with open arms and no judgment to how he treats all patients with love. Thank you so much for going above and beyond for my entire family.
- Derrick B.
The whole staff was very friendly and helpful and all are very professional, Dr. Cantua is super nice and has excellent dental skills. Looking forward to my next visit.
- Joseph A.
The staff is always professional and I enjoy going to the dentist now because it is such a good experience. I am no longer afraid of going to the dentist. The doctors listen to my fears. I also appreciate all the new technology. I know I am in good hands when I am going to Dental Nook.
- Lynette H.
I have been going to Dental Nook since it opened and I don't want to go anywhere else. Every person I have interacted with there is kind and welcoming. It's always very clean and on time. I trust Dr. Cantua completely, he is so passionate about dentistry and I know he only wants what's best for my teeth.
- Shane P.
I never leave reviews, but the care I have received at Dental Nook has been amazing. I have anxiety when it comes to dental work, and the staff here has done a great job of making me feel comfortable. They communicate well, are reasonably priced, and do great work. I would recommend them to anyone looking for a new dentist!
- Tracy V.